"There is no instance of a country having benefited from prolonged warfare"

– Sun Tzu's art of War
During the de-escalation process underway in patrolling point 14 of Galwan Valley, north of the Pangong Lake on 15th  night, a violent clash took place between Indian and Chinese soldier. India- China military talk is underway to defuse the situation. There were no guns or weaponry but the use of stones and metal gloves. This is the First LAC causality in the last 45 years. In India, 2 rounds of LAC were held today. As of now, three great hearts that laid down their lives fighting for India. These martyrs were namely one commanding officer and 2 hawaladars.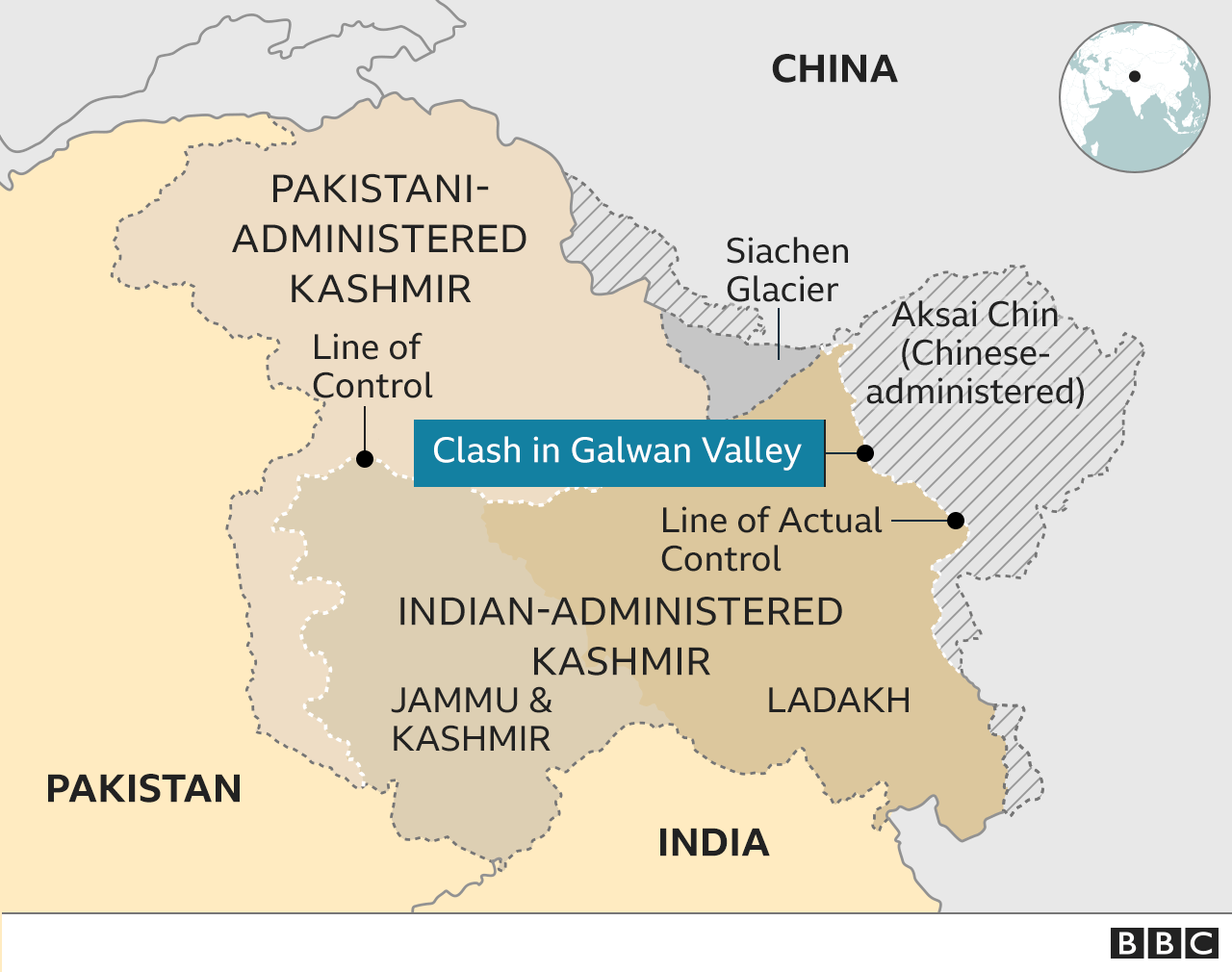 Highlights
China accuses India for trigger. However citing past examples of 1967, 1962 and 1971 India has never believed in instigating this way. Indian ministry accuses China for the unnecessary triggering.
"They should not cross the borderline. China and India should undergo dialogue and peacefully resolve this matter", as stated by Chinese Spokesperson Zhao Lijan. However, to that, official Indian sources have sighted that it was Chinese troops that started moving westward and crossed into 3 km of what is eastern Ladakh, thus into the Indian borders.
EINAR Tangen, a Chinese political commentator says that "India triggered China and India should not call out names. There was death on both sides, but China doesn't want to confirm their deaths as they believe it would be impactful to the public."  
Having said that, Indian Media replies, "One doesn't enter someone's house, break the windows and come out to say let's resolve with peace? Why not tell the Chinese troops to come back home? Should flexing muscles really help China."
India must respond to this muscle-flexing by China? Or must they come to talking terms and resolve this matter peacefully?  Or should India wait for casualties? Time will tell.